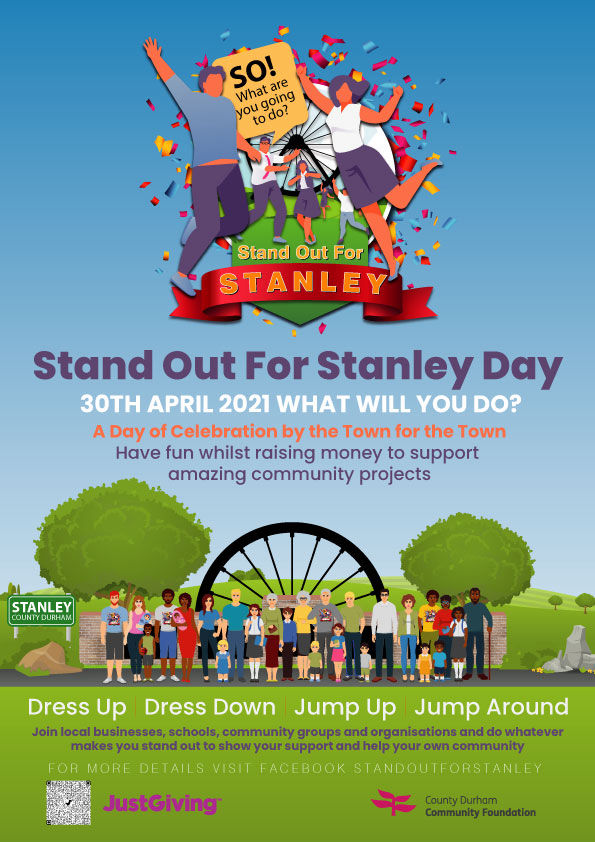 A Day of Celebration by the Town for the Town
Have fun whilst raising money to support amazing community projects. Join local businesses, schools, community groups and organisations and do whatever makes you stand out to show your support and help your own community.

Now it is time to celebrate these achievements, and stand together for a brighter, better Stanley. Now and for always.

Click the button below to make a donation and support this cause.